Why Hire a Technically Advanced Inspector?

The Inspection Process
We inspect the exterior of the house as well as the grounds around it as they effect the condition of the house and the safety of the occupant. We then inspect the condition of the interior of the houses, especially its structure and inspect and operate the house's systems such as the HVAC, plumbing, electrical, and insulation/ventilation.
Report Writing
We use a digital camera to help illustrate and explain what we find during the inspection. Using specialized software, we can then create a narrative report that organizes our notes into clear categories like interior, exterior, electrical, plumbing, etc. We can also quickly organize the data into easy to understand priorities like monitor, improve, repair, major repair and safety concerns. This allows us to prepare a comprehensive report in 24-48 hours, on average.
Report Delivery
The report is done. Now how are we going to leverage our investment in technology to improve the delivery process? We have forsaken the old handwritten report and the print-and-snail mail route for a much more efficient electronic delivery system. Now, instead of waiting for the daily mail or trying to decipher a handwritten report, you can simply log into your e-mail and retrieve your report. All of this means a faster, more efficient, and more professional inspection that saves you valuable time.
Below are some of the items we most commonly find when inspecting a home:
Roofing & Gutters – Old or damaged roofs, damaged or improperly sloped gutters and downspouts discharging on the foundation are very common problems. This water runoff can damage brick and stone foundations, find its way into the basement through cracks, cause localized rot in the siding or trim and attract wood destroying insects.
Ceiling Stains – Caused by past or present leaks, ceiling stains are very common. It can be difficult to tell whether the stains are from leaks still present or were caused by leaks which have since been repaired.
Electrical Hazards – Most common in older homes, but often found in newer homes as well. Electrical hazards come in many forms from uncovered junction boxes to wiring done incorrectly by the homeowner.
Rotted Wood – Caused by being wet for extended periods of time, most commonly found around tubs, showers and toilets inside, or roof eaves and trim outside.
Water Heater Installations and Age – Some water heaters are not properly installed. Also, old water heaters need to be identified so they can be replaced before they leak.
Oil Boiler – Most oil boilers seem to be in need of routine maintenance. Often, they show signs of past problems, corrosion, leaking valves and pump flanges, etc. Many have other issues may exist such as faulty venting or inadequate combustion ventilation.
Gas Furnace – Older forced hot air systems often show signs of corrosion and may have a cracked heat exchanger. Usually this major component is not repaired. Instead, the entire furnace is replaced. Other problems include faulty venting.
Plumbing Defects – Plumbing issues commonly found include loose toilets, dripping faucets, leaking fixtures or pipes, slow drains, etc. Even in brand new homes, it is common to identify minor plumbing defects.
Providing licensed home inspection services for homebuyers and sellers in the Eastern Massachusetts and Rhode Island area. Located in Bridgewater, MA. We want you and your family to be safe!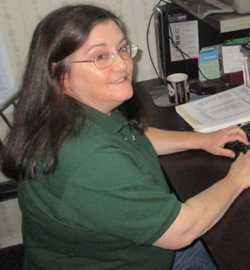 https://homeandhearthinspectionservices.com/wp-content/uploads/2021/03/claire-harrington2.jpg
270
250
pippindesign
/wp-content/uploads/2021/03/HomeHearth-1-300x67.png
pippindesign
2021-03-12 03:23:58
2021-03-25 18:57:05
Claire Harrington
Do You Have a Question?
Do you have a question relating to home inspections ? We can help. Simply fill out the form below and we'll contact you with the answer, with no obligation to you. We guarantee your privacy.
MEMBERSHIPS & CERTIFICATIONS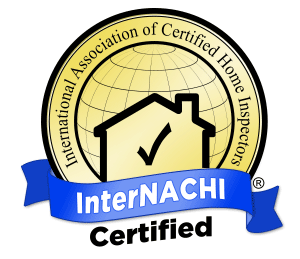 As a member of the International Association of Certified Home Inspectors, we adhere to a strict code of ethics as a home inspector. The code of ethics can be viewed here: International Association of Certified Home Inspectors (InterNACHI) website.